Art School centre stage in St Petersburg
Photographers chosen to mark Russian Twinning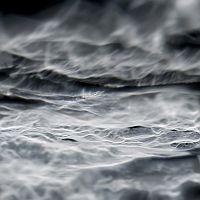 PHOTOGRAPHY from Manchester School of Art is taking centre stage as the city celebrates 50 years of its special relationship with Russia.
2012 is the 50th anniversary of the friendship agreement (twinning) of Manchester and St Petersburg.
Manchester City Council approached the School to work with them in organising some visual arts events as part of the celebrations.
The first event from March 6 is an exhibition by photography students, curated by third year art history students, at the new Russian National Library in St Petersburg.
Paintscapes
Laura Deane, from Levenshulme, Manchester, produced a variety of images of Manchester, including a stunning picture of children playing in the fountains at Piccadilly Gardens.
The same day sees the opening of a solo exhibition "Paintscapes" by Rick Copsey, a photographer and lecturer in contemporary art history at MMU, at the Puskinskaya-10 Arts Centre in St Petersburg. The exhibition which includes the above image, runs from 6th March to 20th March www.rickcopsey.info 
 
Both exhibitions will be visited by delegations including the Lord Mayor of Manchester and the British Consulate.
Smart cities workshops will also be part of the celebrations in St Petersburg and a reciprocal exhibition of student art from the Russian city to be held at Manchester Town Hall from April 2.

8 March 2012